FTC: We may earn money or products from the companies mentioned in this post. More.
The DJI Mini 2, the successor of the Mavic Mini, was announced today by DJI. This time around, DJI has dropped the "Mavic" from the name on its most popular successor to the Mavic Mini. It keeps the most important features of its predecessor though. It's still low on weight, and more importantly, has an affordable price tag that makes it an enticing option for anyone. What else does it have to offer? Here's the DJI Mini 2!
Checkout more on the DJI Store and order yours now.
Introducing the Mini 2
The Mini 2 weighs just 249g like the Mavic Mini. If that number seems odd to you, don't worry, you're not the only one who noticed. In fact, the 249g take-off weight is a very deliberate decision on the part of DJI to get around specific requirements and restrictions.
Any drone weighing more than 250g needs to be registered with transport authorities before you can take them out for a spin. In countries like Canada, you'll also need to get at least a basic pilot certificate as well. If you don't want to go through the hassle, even if it is a simple enough process, the Mini 2 is perfect for you.
Camera and Design
The DJI Mini 2 makes the upgrade to a 4K camera drone with a three-axis gimbal. It also comes with a 4x Zoom this time. The higher resolution is something fans of the Mavic Mini were clamouring for, and will be a very welcome addition here. 4K is reason enough to get this affordable drone. Everything else stays the same though. The Mini 2 has the same sensor as its predecessor, a 1/2.3-inch CMOS chip that captures 12MP photos, there might not be a radical improvement in image quality.
Raw power. Yes, you heard that right
The other fan-favorite feature from DJI's more expensive offerings now comes to the Mini 2 as well. The DJI Mini 2 will be able to shoot DNG raw files, which will definitely impress those looking to shoot great aerial shots. The Mavic Mini could only shoot JPEG images, and while we were happy with the quality, the option of raw shooting gives you so much more flexibility when it comes to editing.
Fly more combo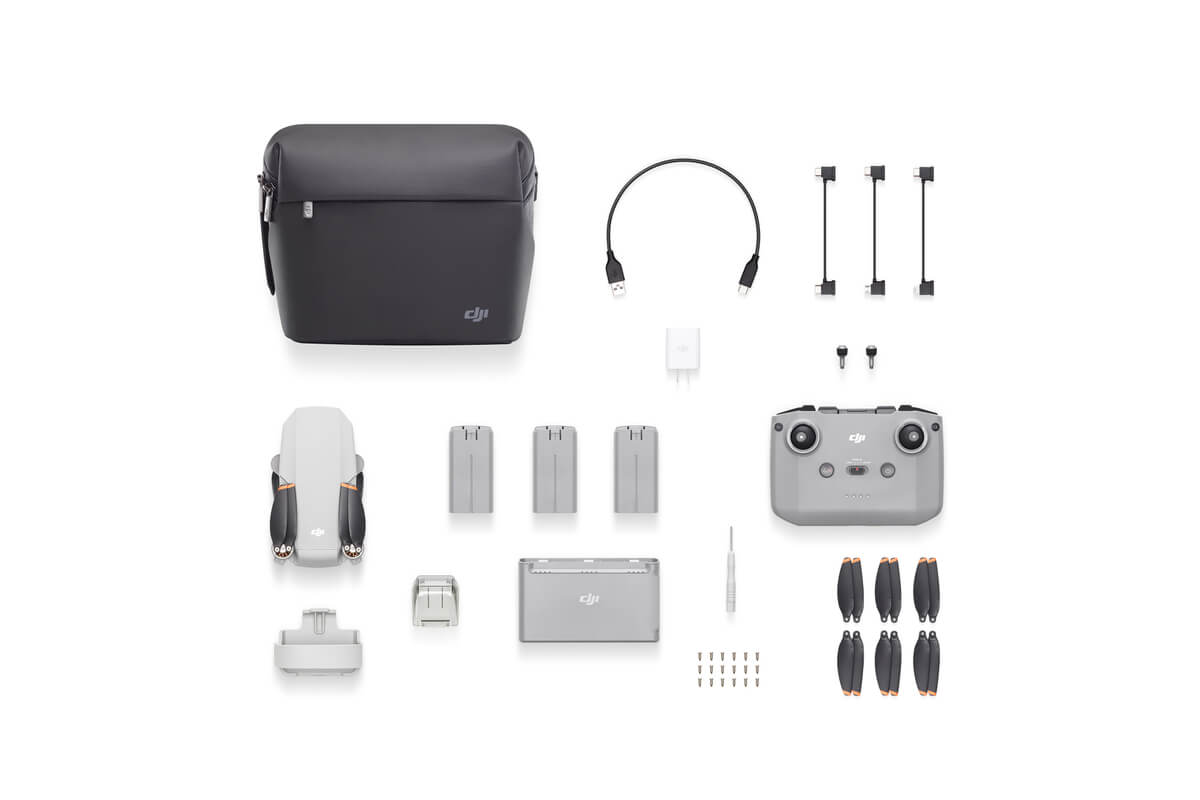 The fly more combo returns as a popular way to get the most out of the new drone. As is the case with the other drones, you get 3 Intelligent Flight batteries, a Propeller Holder, and two extra pairs of propellers, a two-way charging hub, and a shoulder bag to keep both the drone and your accessories safe. This has everything you need to get going.
The Fly More combo is a touch expensive and might feel like an unnecessary expense. However, I can't recommend this highly enough. If your drone enthusiasm goes even slightly beyond the beginner level, you'll start buying extra batteries and accessories at some point anyway. The Fly more combo offers everything you'll need in a convenient package.
What's new
Great new upgrades from 4K video shots, 4x zoom, OcuSync 2.0 connection for larger range of flying, bigger remote control like the Mavic Air 2.
Final thoughts

The Mini 2 might have dropped the Mavic name, but the great upgrades the affordable drone brings it even closer to the more expensive series. It's $419 price tag ( Without Fly More ) and features makes it an attractive option for both drone enthusiasts and beginners alike.
If you are looking for a drone with more advanced features, and can stretch your budget a little bit, check out the Mavic Air 2.