FTC: We may earn money or products from the companies mentioned in this post. More.
The DJI Spark remains an incredibly popular option for anyone looking to step into the world drone flight and photography. It unsurprisingly created waves when it first arrived on the scene three years ago. After all, affordable and user-friendly drones are few and far between even now. There are some alternatives of course, but is the DJI Spark still worth it in 2020? Let's find out in the quick review!
See the DJI Spark in action
Gesture controls are magic
Well, not really. One of the reasons the Spark is such a good choice and a hit with young and beginner pilots is because of the gesture controls. You can set up hand gestures to control the drone and not have to reach for the controller constantly. It's also a plus that frantically moving your hands in pre-determined gestures makes you feel like a witch or wizard.
You get more flying time and range than you'd think
Most entry-level drones offer a flying time of just around 5 minutes, if not lower, and you have to splurge on an expensive device to get that closer to 20 minutes or so. The Spark though impresses with a flying time of around 12 to 15 minutes on a single charge. That isn't bad at all, considering it's only a few minutes less than what you get with Mavic or Phantom series.
Flying time becomes less impressive if you can't really take the drone out too far away from you. Once again, the Spark is up to the task with an amazing range of up to 2km. Given the fact that a lot of drones have a distance limit of around 50m from the pilot, you're getting a lot more freedom with this mini drone.
Portability isn't a concern
The Spark is a compact drone and much smaller than its more expensive brethren. The small size has its fair share of advantages, but none more obvious than the fact that it's incredibly portable. It's a great "travel drone." You can easily pack it in your hand luggage and still have space left for other things. You shouldn't face any problems getting it past TSA checkpoints either.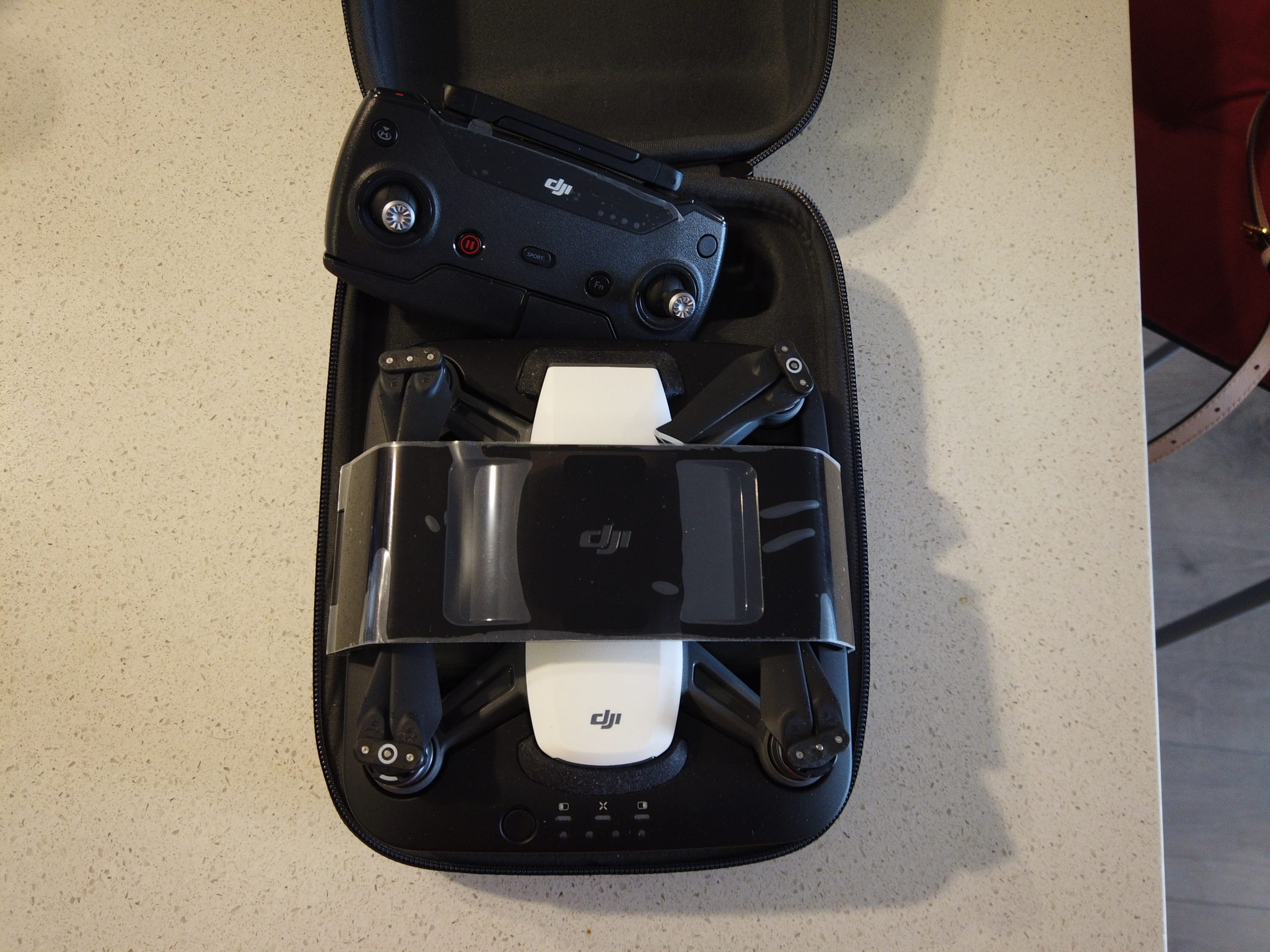 The build quality is solid
Size certainly doesn't matter in this case! The Spark may be small, but it's undeniably well-built and comes with a sturdy and durable body. You'll actually be quite surprised about how heavy it actually is considering its rather diminutive stature.
It can take a beating, so you won't have to get too worried even if a crash is particularly bad. I've had my fair share of mishaps with the Spark as well, and its crashed from about 10ft a few times without any damage. Don't try it at home though!
Is the DJI Spark still worth it in 2020?
The short answer to that question is – absolutely! It's a great drone for beginners and even intermediate pilots and videographers. If you want to take a stab at flying a drone without worrying about crashing or damaging more expensive alternatives, this is the way to go. 
The more recent Mavic Mini may have essentially replaced the Spark, but the latter still offers some features that you don't get with the former. For example, it comes with an obstacle avoidance system that isn't available with the Mini.
Unfortunately, the Spark isn't the easiest device to get your hands on right now. It's been discontinued on the DJI website. Keep in mind though that refurbished units do pop up from time to time. You're best bet, for now, is Amazon, where new and used units are both available.
Ready to take things to the next level? If you can stretch your budget and really want more advanced features, check out the all-new Mavic Air 2.