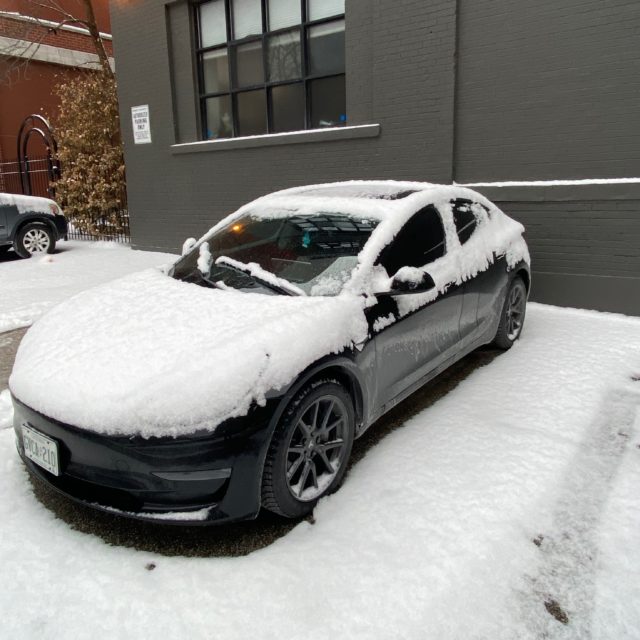 FTC: We may earn money or products from the companies mentioned in this post. More.
Temperatures are hitting single digits and even beginning to creep into the negatives here in Canada. Of course, it's only going to get colder as winter sets in. The good news is that your Tesla is designed and tested in harsh conditions. However, there are some useful tips and tricks you can follow to make sure that everything runs as smoothly as expected. Here's our guide on how to get your Tesla ready for the winter!
Pro tip: Tesla's range takes a pretty big hit as the temperatures drop. Make sure that you're watchful, and you will have to learn to conserve., you have to learn to conserve and be watchful. In my experience, the range reduces by almost 35% in winter.
How to get your Tesla ready for the winter
Watch out for the snowflake icon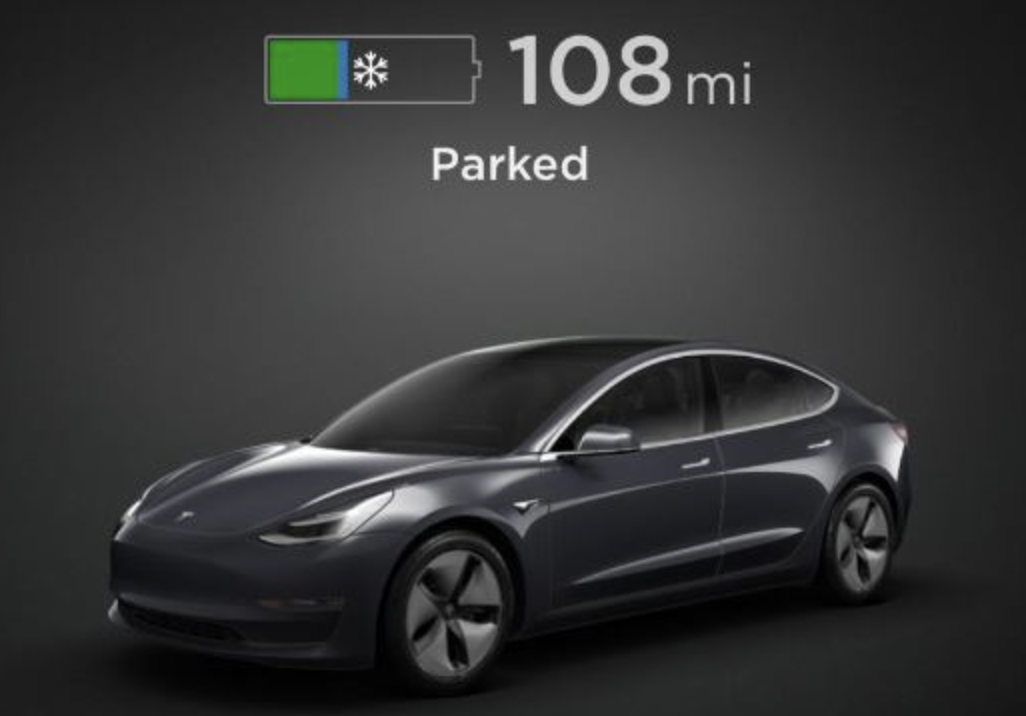 A blue snowflake icon appears next to the displayed range when the Tesla battery is cold. In this instance, you'll unfortunately not be able to access some of the energy stored in the battery until it heats up. It will also limit battery power and regenerative braking. The icon disappears after the battery warms up. Charging, driving, and pre-conditioning are all ways to warm up your battery quicker.
Leave the car plugged in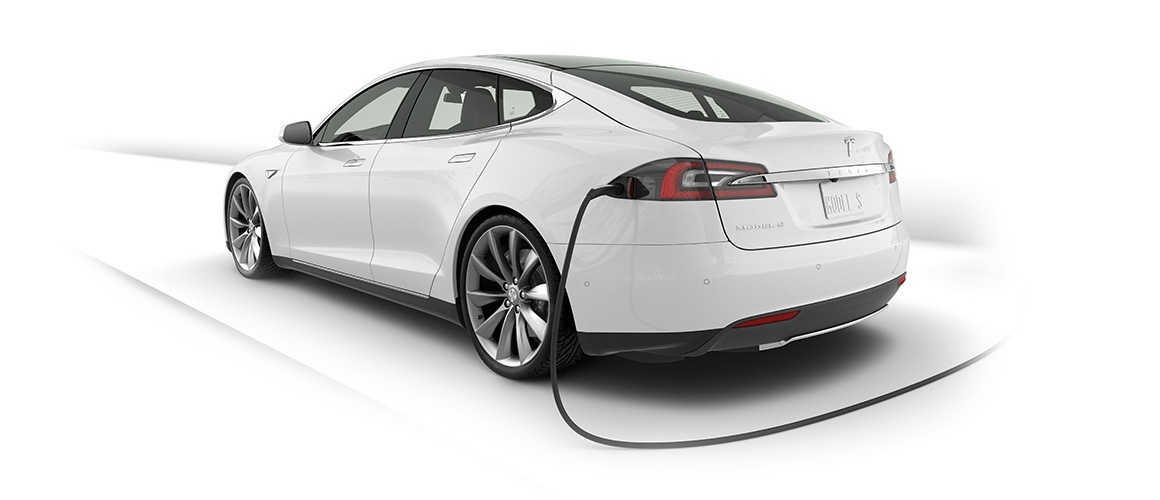 We always recommend leaving your Tesla plugged in when it's not in use. This is especially helpful in winter, because this helps the battery retain the heat it needs to work properly and lets you use features like regenerative braking without issue. You will likely see the "no regenerative braking" warning when you begin your drive in cold conditions.
Use Scheduled Departure or Precondition features
You can also conserve energy by warming it up before each trip, if the car is plugged in. Use Scheduled Departure to add an estimated time of departure. This ensures that the car is ready to go when you are. The Preconditioning or Defrost features in the Tesla app are also your friend during the winter.
Conserving energy while on the road is key
You will need to reduce energy loss by driving conservatively and also limiting energy use in the cabin. This is a great way to boost range and efficiency year-round. It's particularly important in winter though, when the massive drop in the range can be jarring.
Activate range mode in the Tesla Model S and Model X.
Drive at moderate speeds
Limit frequent and rapid acceleration
Lower the cabin temperature whenever possible and use seat warmers for added warmth.
Limit the use of the Tesla app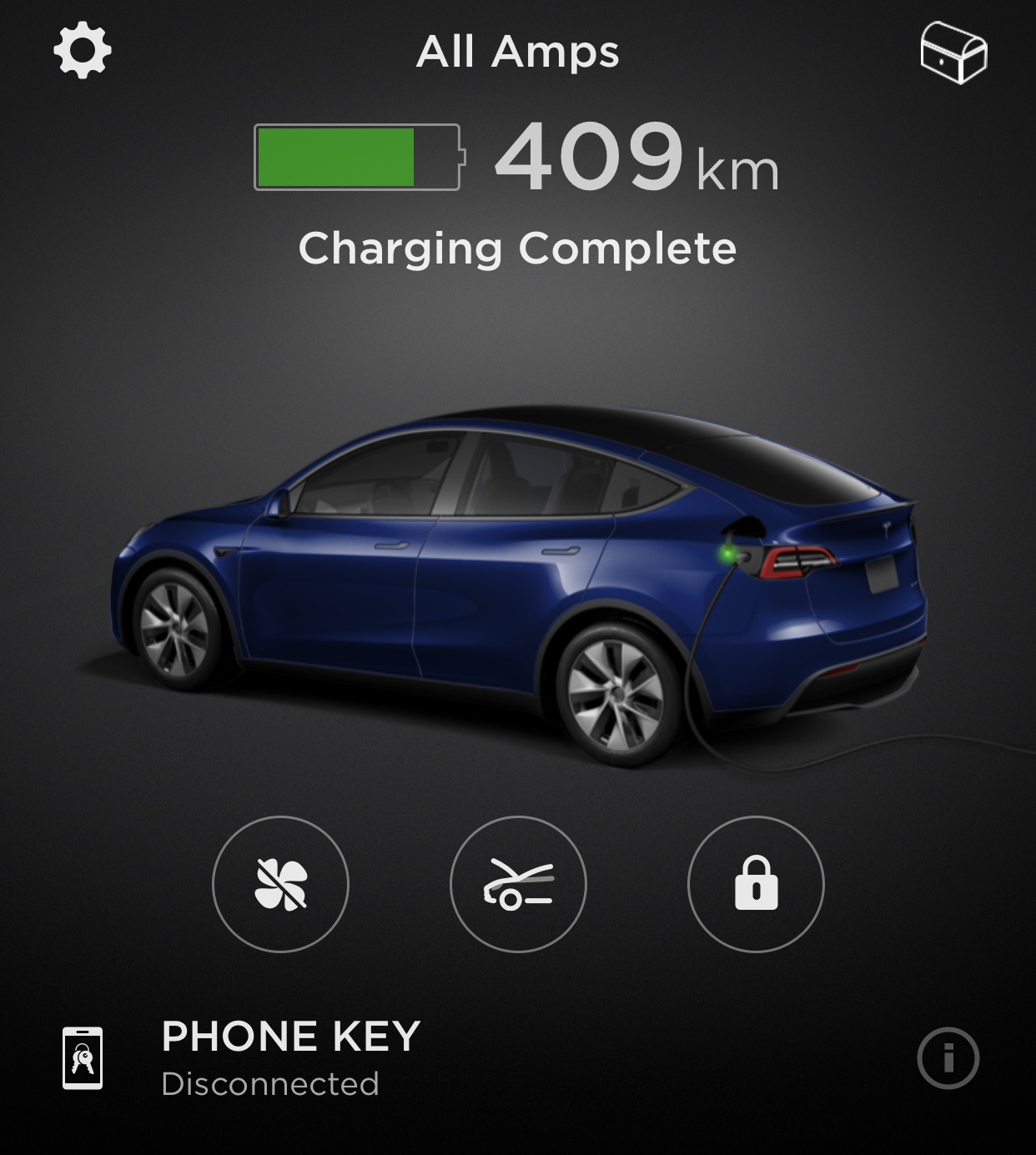 Your car uses energy to wake itself up from sleep mode whenever your check on it using the Tesla app. Since you want to conserve as much energy as possible in winter, using the app only when necessary will help.
Set Regenerative braking to low

Changing the regenerative braking setting to low will reduce any sudden slow downs or braking. In cold and icy conditions, this otherwise incredibly useful feature might cause the tires to slip on the ice or snow.
Reposition wipers
Daily weather reports are your friend in winter. Not only will it tell you how to dress, but you can also plan what to do with your car. If you're expecting snow or a buildup of ice, you can prevent icing by placing the wipers in the service position.
Deactivate the mirror auto-fold feature
Along the same lines, snow and ice buildup can cause damage to the folding mechanism of the side view mirrors of the car. It's a good idea to disable the auto-fold feature in the mirror settings during any cold spells.
Defrosting snow and ice
Tesla does all it can to ensure a smooth driving experience even in freezing winter conditions. The Defrost feature in the Tesla app lets you melt any ice or snow on surfaces like the windshield, charge port, and mirrors.
Inspect the car before starting your drive
It's a good idea to visually scan the car before you begin your drive. Make sure that important surfaces aren't frozen or covered with snow. You should check the entire car whenever possible, but pay particular attention to door handles, mirrors, the charge port, auto-pilot cameras, and the front fender.
Get winter tires and tire chains for your Tesla
If you frequently drive on snowy and icy roads, winter tires are a must-have. Winter tires are a great way to enhance the car's performance with regards to stopping, safety, and control. You can get a set from the Tesla online store or any tire dealer. Useful installation information is available in the owner's manual.
Additionally, you might also need tire chains to get additional traction while diving in icy conditions. In fact, some states might even legally require the use of tire chains in winter. You can purchase tire chains in the Tesla online store or at a Tesla Service Center.
Change the windshield washer fluid
You'll understandably need to get washer fluid that is rated for cold temperatures in winter. Doing an occasional top-up will also help restore the ingredients that keep the windshield free and clear of ice.
Get the anti-ice window treatment
Tesla Service offers an anti-ice window coating to help reduce ice buildup on windows. This is a paid service that you can schedule like any other appointment via the Tesla app.
Stay safe with your Tesla this winter!
That's it for this quick roundup of some tips and tricks to get you driving in the Tesla in the winter! Looking to get all your accessory shopping done before the cold sets in? Don't forget to check out our Offers page for exciting deals and promos.
Pro tip: You can create a winter driver profile with most of the above settings to save you time for switching between weather conditions.