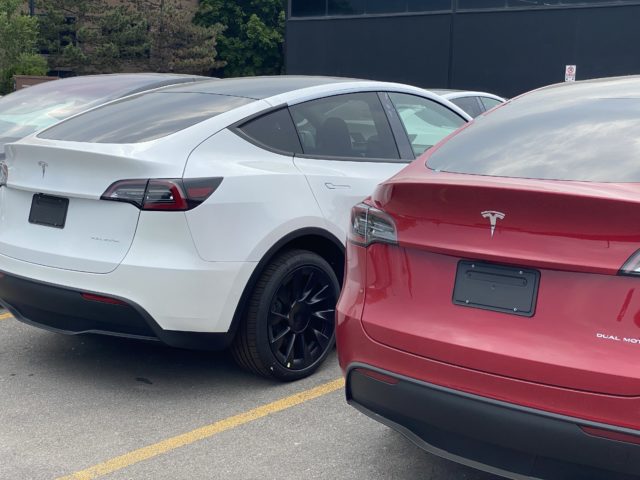 FTC: We may earn money or products from the companies mentioned in this post. More.
The interiors of every Tesla is the epitome of minimalism. You'll have to rely on accessories instead to make the most of it. These not only add a touch of style, but some are almost necessary for their usefulness. There are a handful of OEM accessories available of course, but this has given rise to a recent, but flourishing, industry of third-party Tesla accessories. One of the leading names in this space is Tesmanian, and the company has a slew of fantastic add-ons available for the entire Tesla range. From floor mats to coolers, we'll be taking a closer look at some of the best Tesmanian accessories available for the Tesla Model Y!
See also: 5 must-have accessories to get for the Tesla Model Y
Don't forget that you can get 10% off on any order on Tesmanian with promo code: anythingtech. You'll also find more fantastic deals and offers in our Tesla Deals hub!
Best Tesmanian Tesla Model Y accessories:
1. All-weather floor mats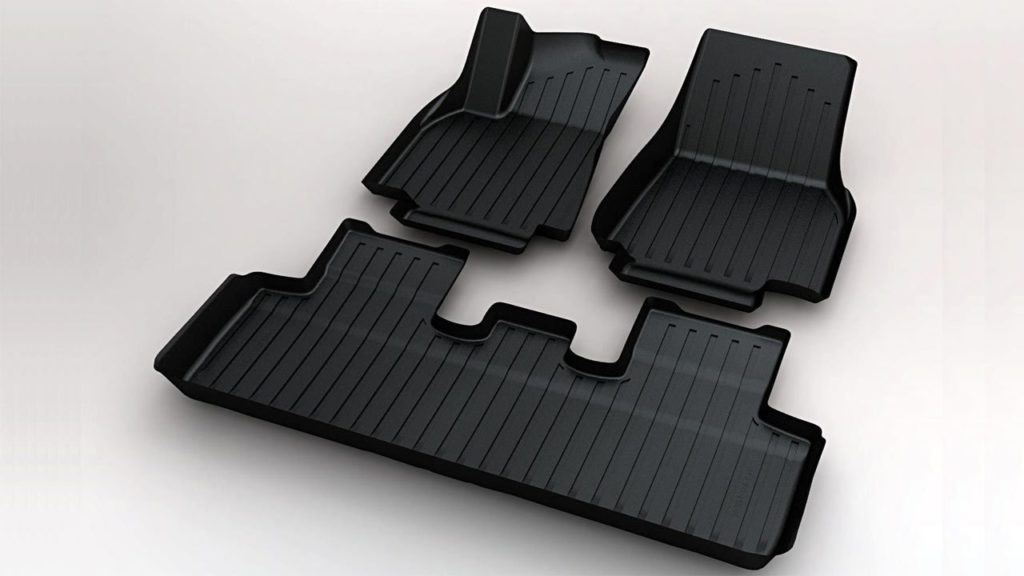 Tesla's Model Y doesn't come with floor mats, and even those available with the high-trim variant are quite basic. A fantastic alternative is available in the form of the all-weather floor mats by Tesmanian. You can cover every area of the car with these floors mats, with available options including front and second row interior liners, liners for the front and rear trunks, and also a well storage liner for the rear trunk.
The best part about Tesmanian's floor mats is the perfect fit. Each of them fit like a glove and don't look out of place at all in a Tesla. The large rear trunk mat can easily be folded up when needed, and is designed to allow easy access to the lower trunk. The liners also protect the car floors incredibly well and cleaning them is pretty easy too.
Buy the all-weather floor mats now from Tesmanian
2. Tesla Model Y glass roof sunshade
The Tesla Model Y has a gorgeous glass roof that allows for panoramic views and floods the interior with natural light. However, if you live in a place with relatively high temperatures, particularly in summer, trapped heat might be a big concern. That's where Tesmanian's glass roof sunshade comes into play. The sunshade is made with a lightweight mesh fabric comes with a collapsible rigid frame. It's a fantastic way to reduce heat build up in the car, especially if you're parked in an open air parking lot.
You can keep the sunshade attached all the time, but some users have noted that the middle tends to sag just a touch. The great news is that it's incredibly easy to install and remove. All it takes is a few minutes to make sure that the car interior stays relatively cool. The Tesmanian glass roof sunshade is one of the must-have Model Y accessories in hotter weather.
3. Rear trunk organizer
The Tesmanian rear trunk organizer is custom-made for the Tesla Model Y, and is a great way to ensure that space is well utilized. It's made with a durable 600D polyester fabric that is also waterproof. The organizer is divided into three storage compartments and comes with a removable sub-divider for one of the spaces.
It's designed to let you easily slide it backward and forwards, has durable handles, and also features mesh pockets on the outside. Portability isn't a problem either. The rear trunk organizer can easily be folded into what essentially looks and feels like a laptop bag. The rear trunk organizer is priced at $69.99.
4. Soft cooler
This soft cooler is one of the first products Tesmanian released back in 2018. So it's no surprise to see it feature for the Tesla Model Y as well. It's a well-built cooler that combines waterproof materials and a heavy-duty nylon shell that makes it lightweight, but durable.
Three freezing packs and thick insulation means that this cooler earns its name. You can easily carry frozen items back from the grocery store without worry, or even make sure that you get a relatively cold drink to enjoy while on a long road trip. It's compact enough to fit into the lower trunk, but you certainly won't have any complaints about storage volume either. The soft cooler is quite expensive but is worth every penny, as multiple user reviews will attest to.
The soft cooler is a must-have camping accessory. Check out our list of even more camping accessories you can get for the Tesla Model Y!
5. Jack pads for the Tesla Model Y
Keeping the car chassis protected if you ever need to jack it up to replace a tire is always important. With a Tesla, the element of keeping the battery safe is also added to the mix. For many reasons, the Tesmanian jack pads are an accessory worth considering. Made with a heavy-duty rubber, these jack pads are custom-cut for the Model Y and will help keep the car body safe. You can pick up a set of 4 for just $39.99.
6. Dashboard cap cover
The Tesla Model Y comes with a wood dashboard panel that looks fantastic. If you're not a fan of the look though, or simply want to change things up, there's a fantastic option available. The Tesmanian dashboard cap cover is made with durable ABS plastic and comes with a matte finish that looks great. It's almost as easy to install as it would be to put a protective case on a smartphone. While this is not as essential as something like the floor mats, you can quickly and easily switch up the look of the Model Y interior with the Tesmanian dashboard cap.
7. Secret armrest storage cubby box
The Tesla Model Y may lack a traditional interior, but there's some storage available that may not obvious at first glance. One such storage space is available under the armrest. However, you can maximize the space even further with Tesmanian's secret armrest storage cubby box. This durable plastic box tucks into the extra recess under the armrest and lets you keep things like keys, cards, vehicle registration info, and other small objects within easy reach but also hidden away. You can get the Tesmanian armrest cubby box for just $19.99.
8. Tesla Model Y ultra-bright LED lights
The LED lights that you get with the Tesla Model Y are quite dim and may not serve their purpose for a lot of users. Luckily, you can easily replace them with Tesmanian's ultra-bright LED option instead. It's all in the name for this one. You certainly won't have to worry about visibility or low brightness with these LED lights. The available set of 7 will let you replace the LED lights for all four doors, the two footwell lights, as well as the LED light in the glove box.
9. Cup holder stabilizer
The open design of the Tesla Model Y cup holders isn't great if you're looking to securely keep your coffee cups or beverage cans. That's where the Tesmanian cup holder stabilizer can make a world of difference. This Tesla Model Y accessory adds a divider to the cup holder section to allow for a more secure hold. Adding to that is are the built-in spring clips to help eliminate any wobbling. The glassy black finish allows for it to seamlessly merge with the interior of the car as well. The Tesmanian cup holder stabilizer can be yours for just $19.99.
10. Rear trunk spoiler
Last, but certainly not least, on this list is Tesmanian's rear trunk spoiler. If you want to give your Model Y the look of the performance model without splurging on the more expensive variant, this is a great, albeit cosmetic, way to do so. The spoiler will be painted using the original Tesla color code, so you don't worry about any discrepancies in the look. It's also quite easy to install and uses a self-adhesive tape without any drilling required.
There you have it for this roundup of some of the best Tesmanian accessories you can get for the Tesla Model Y. Don't forget that you can get 10% off on any order on Tesmanian with promo code: anythingtech
Looking for accessories for the Tesla Model 3 instead? We have a guide for that!