FTC: We may earn money or products from the companies mentioned in this post. More.
As we roll through the Fall, there are only a handful of months left for us to take advantage of the great outdoors. Be it a weekend family trip or to simply get away from it all on your own, camping is a great activity to consider. Now, you can even make your car do all the work! Tesla has two camping modes – one lets you sleep in the car itself, and the other allows you to use the car's systems, like climate control, to power your camping setup. And as is the case with most things Tesla related, there are probably accessories for it. These are some of the best accessories you can get to go camping in your Tesla Model 3 or Model Y!
Don't forget to check out our roundups of the must-have accessories to get for the Tesla Model Y and Model 3 as well. We also provide access to excellent deals, promo codes, and offers over at our Deals hub!
The best Tesla camping accessories:
Tesmat mattress and carrying case
The Tesmat mattress provides a great way to enjoy a good night's sleep without needing to step away from your car. Three individual mats can be unfolded and joined together to create what is essentially a twin-sized mattress. Simply close the rear seats and spread out the mattress. The handy carrying case lets you pack it away and is compact enough to fit in the sub-trunk. The case is also insulated and can also work as a cooler when it isn't being used to store the mattress. Specifically designed for either the Tesla Model 3 or Model Y, this should definitely be on your list of camping accessories to buy.
Offer! Get $20 off on your order from Tesmat! Use code anythingtech
Tesmat privacy screen
So you've got your brand new Tesmat mattress and are all set to fall asleep. However, what you might have forgotten to plan for is a way to keep the sun out so you can sleep in, or have a way to keep peering eyes away. That's why the Tesmat privacy screen is a camping must-have. Designed for the Tesla Model Y, this lets you completely cover the front and rear windshields, as well as the side windows. There's also a separate piece for the hatch window so you can open and close it while the privacy screen is up. It's extremely quick and easy to set up, and you can also pack it away easily in a compact and ultra-portable pouch.
Offer! Get $20 off on your order from Tesmat! Use code anythingtech
Tesmanian Soft cooler
The Tesmanian soft cooler is another product that should be on everyone's list of camping accessories for their Tesla. It's a well-built cooler that combines waterproof materials and a heavy-duty nylon shell that makes it lightweight, but durable. Three freezing packs and thick insulation means that this cooler earns its name. You can easily carry frozen items back from the grocery store without worry, or even make sure that you get a relatively cold drink to enjoy while on a long road trip. It's compact enough to fit into the lower trunk, but you certainly won't have any complaints about storage volume either.
Don't forget that you can get 10% off on any order on Tesmanian with promo code: anythingtech
Tesmanian has a lot of fantastic accessories available for the Tesla Model Y. Check out our roundup!
Elon Accessories car tray
The Elon Accessories is a useful product to have on hand if you're hoping to eat your meals in the car, or if you need to get on your laptop and quickly do some work, while camping. Of course, its purpose goes beyond just camping as well, and is ideal for the perpetual drive-through goer. Its concave surface keeps food and drink safe and on sturdy ground. It also has anti-slip ridges to keep a laptop in place. The car tray has a max load of 11lbs, so that's a whole lot of food you can keep on it, and it can easily be flipped around to suit both left and right handed people.
Rear trunk organizer
The Tesmanian rear trunk organizer is custom-made for the Tesla Model Y or the Model 3, and is a great way to ensure that space is well utilized. It's made with a durable 600D polyester fabric that is also waterproof. The organizer is divided into three storage compartments and comes with a removable sub-divider for one of the spaces. It's designed to let you easily slide it backward and forwards, has durable handles, and also features mesh pockets on the outside. Portability isn't a problem either. The rear trunk organizer can easily be folded into what essentially looks and feels like a laptop bag.
Don't forget that you can get 10% off on any order on Tesmanian with promo code: anythingtech
Basenor leather trash bag
A leather exterior isn't exactly the first thing you look for when wanting to a buy a trash bag, but that's exactly what you get with the Basenor garbage bin. It can be attached and tucked away behind a front seat, and honestly doesn't look out of place in the car. Simply open it to throw your trash away and close it up to maintain a clean-looking car. Trash can quite quickly pile up when you're out camping, and is this definitely one of the accessories you should get for your Tesla Model 3 or Model Y.
Black+Decker handheld vacuum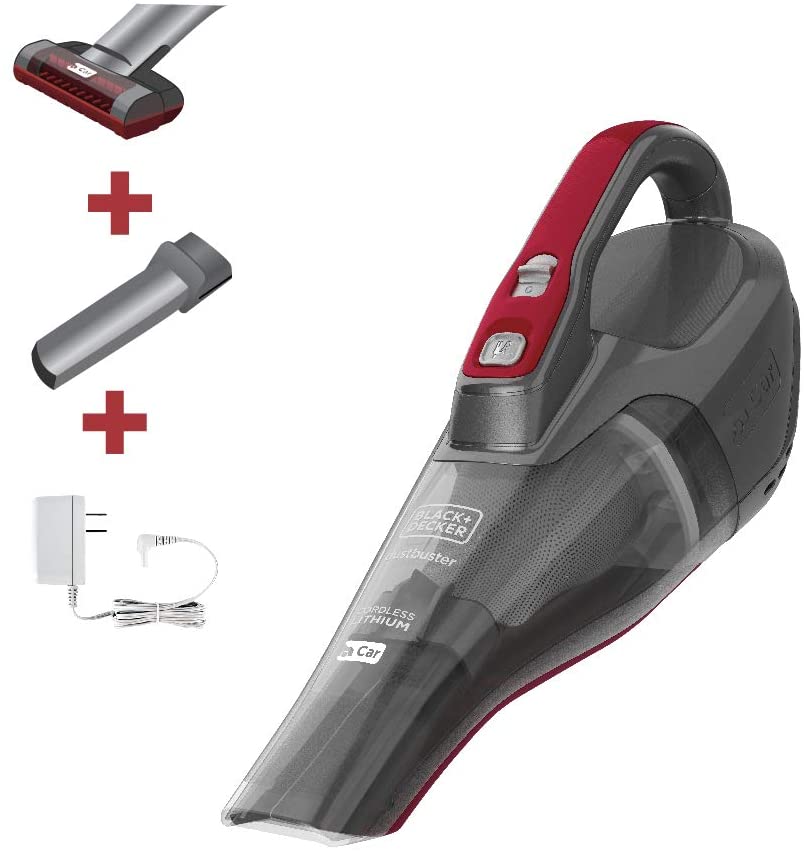 You've got the Basenor trash bag to help keep the car clean. If you plan to do a lot of eating in the car, a handheld vacuum to suck up any crumbs and other dust and debris is a travel requirement as well. A really good option to get is the Black+Decker dustbuster handheld vacuum. It has a 19.6 ounce capacity and the bowl and filter are both washable.
Starling's dog seat cover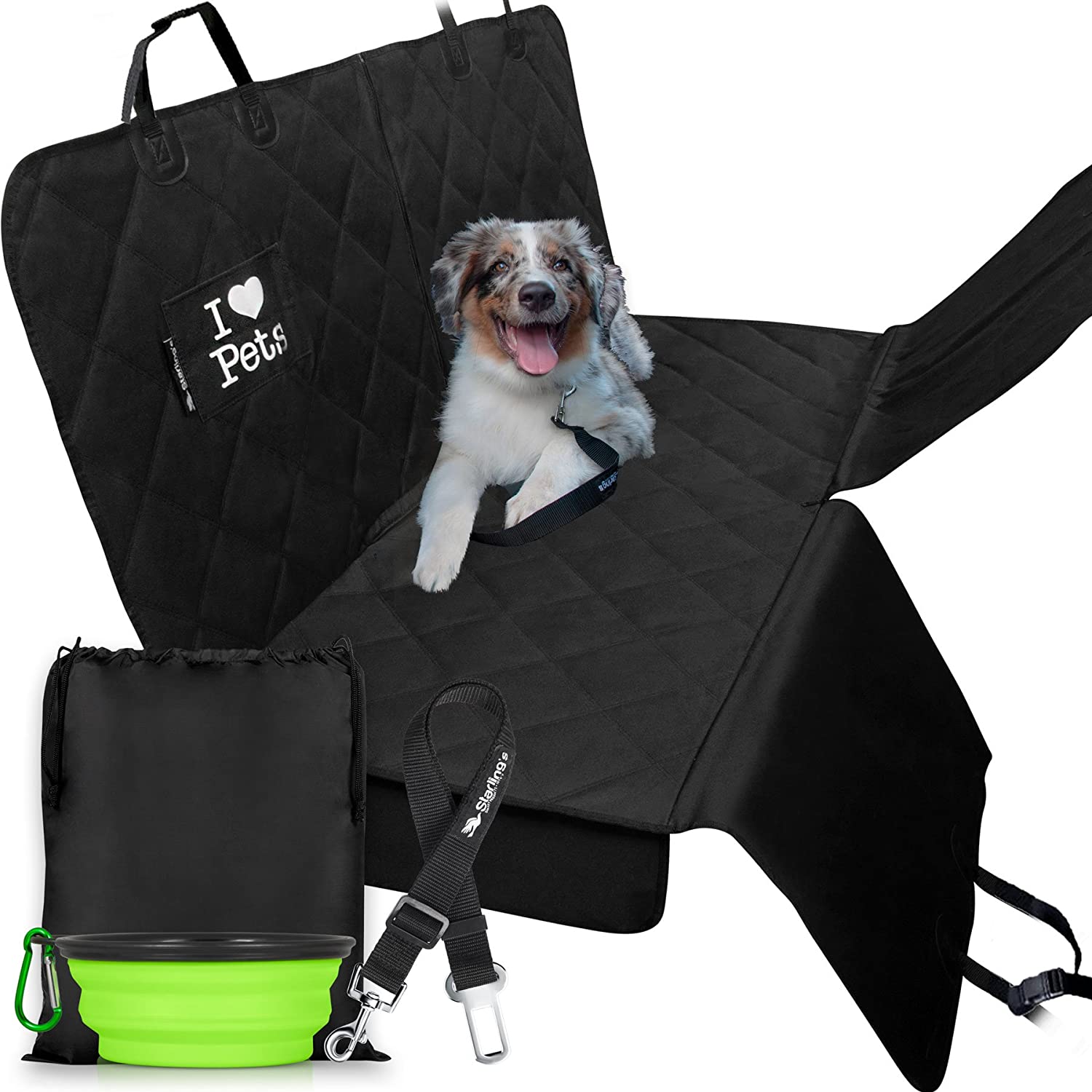 I'm pretty sure that no one wants to leave their dog behind when away on a camping trip! To make sure that your car stays in pristine condition after the trip, the Starling's dog seat cover is a great buy. This comes with enlarged side flaps, includes two headrest protectors, a dog seat belt, and even portable water and food bowls. A waterproof layer means that you don't have to worry too much about accidents. You can clean it with a cloth, vacuum, or washing machine.
Bestek 300W power inverter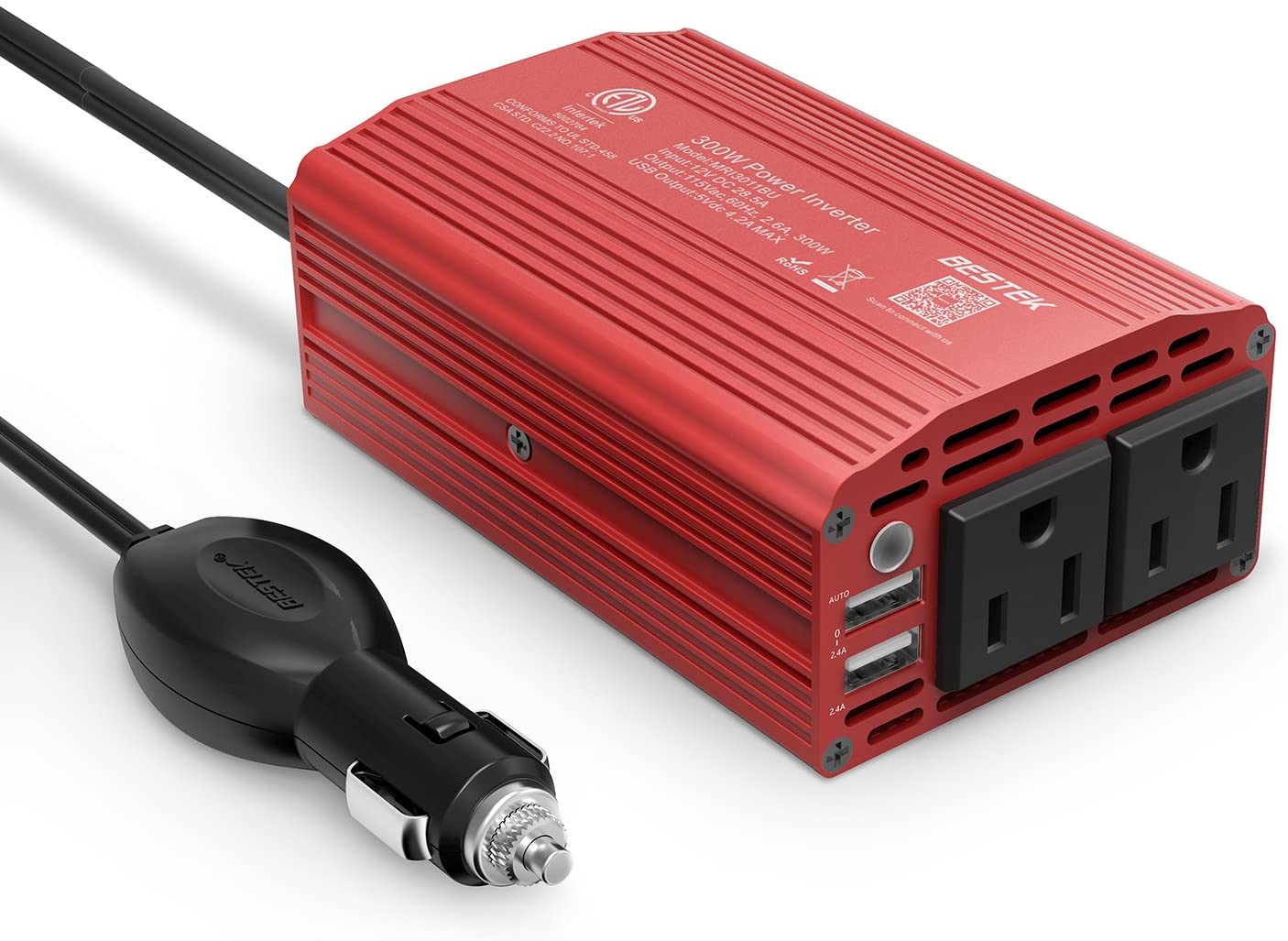 The Tesla comes with a couple of USB ports, but if you're looking to keep many more devices powered up while you're away, the Bestek 300W power inverter is a good buy. It provides continuous DC to AC power and features two AC outlets and two USB ports. Unique vents and a fan ensures that the device doesn't overheat. Also helping is the built-in protection against overheating, under and over voltage, short-circuiting, and overleading.
Avid Power tire inflator air compressor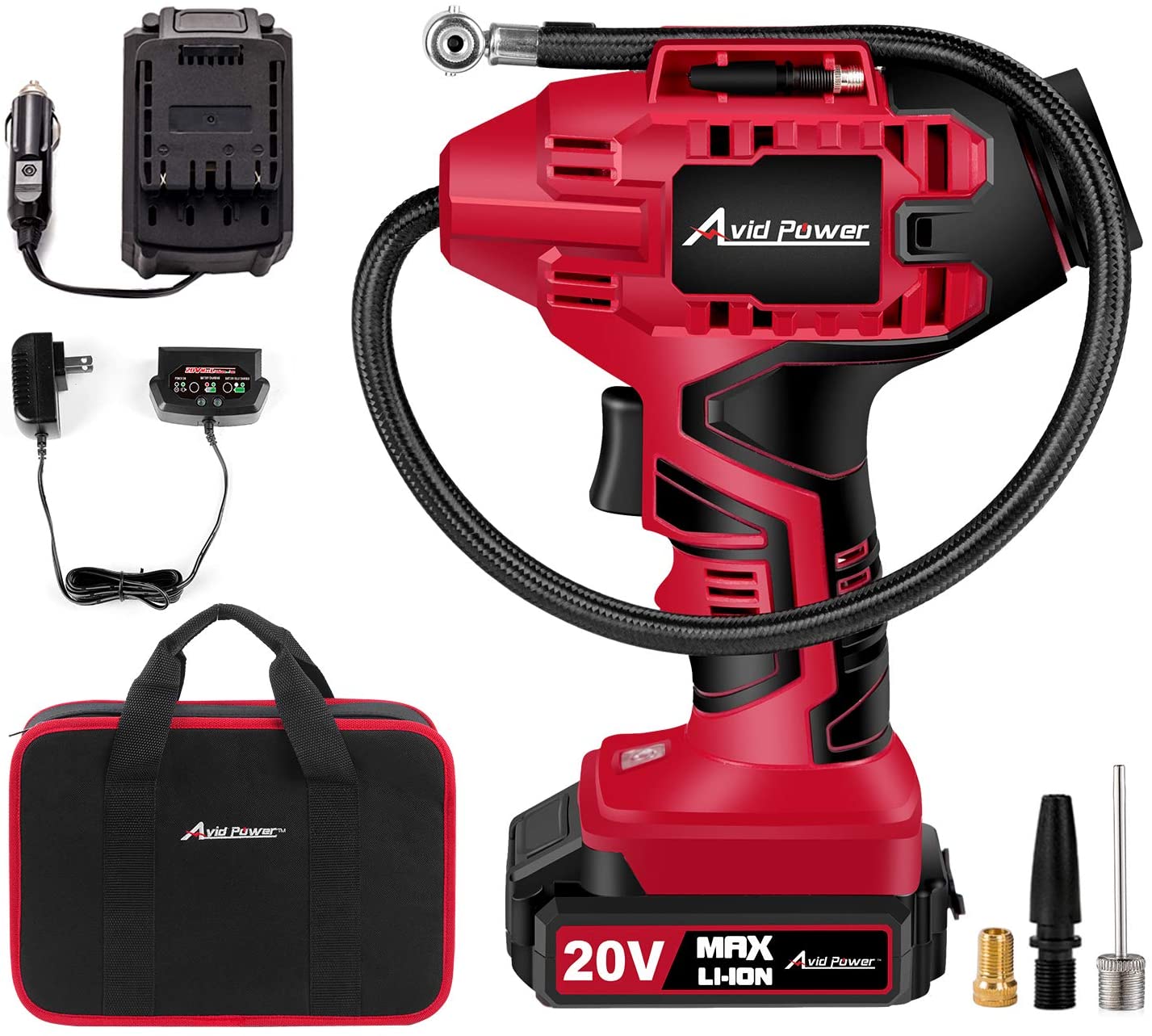 If you plan to take your Tesla off the road, a tire inflator is a useful accessory to pack away in your car. You might need to deflate your tires to navigate rough terrain. With the Avid Power tire inflator air compressor, you can quickly and easily inflate your tires once again. There's no more time wasted looking for a gas station or garage. You can preset the pressure you want and the inflator will automatically turn off at that point. It also comes with a car power adapter so you can charge it up when required.
Napier Backroadz tent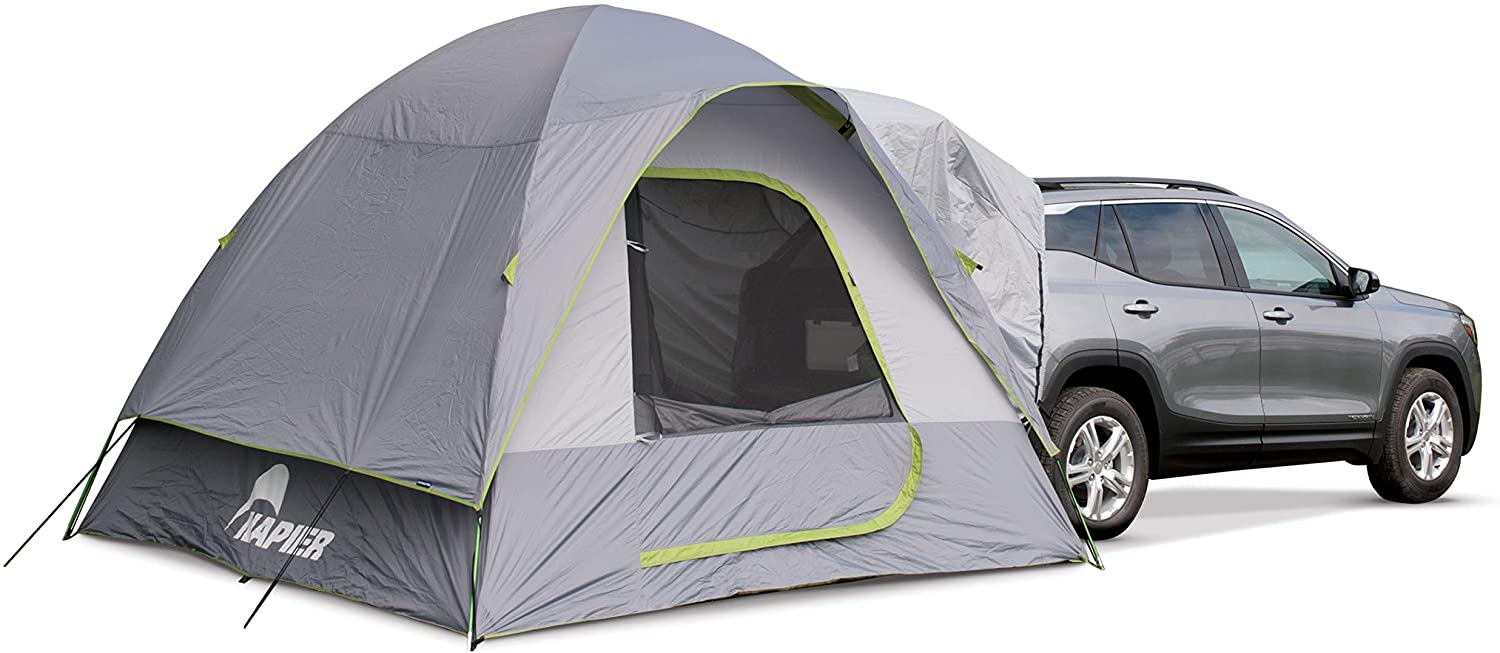 No camping experience is complete without a tent. But that doesn't mean that you have to leave the luxuries a car affords you, like lighting and climate control. Options like the Napier Backroadz tent lets you set up the tent by seamlessly connecting it to the cargo area of your Tesla Model 3 or Model Y. This not only provides additional space for storage, or even for someone to sleep (with a Tesmat mattress!), but lets you fully utilize the Tesla's camp mode. The Napier Backroadz tent has enough room to sleep five.
ModernSpare spare tire kit for the Tesla Model Y/3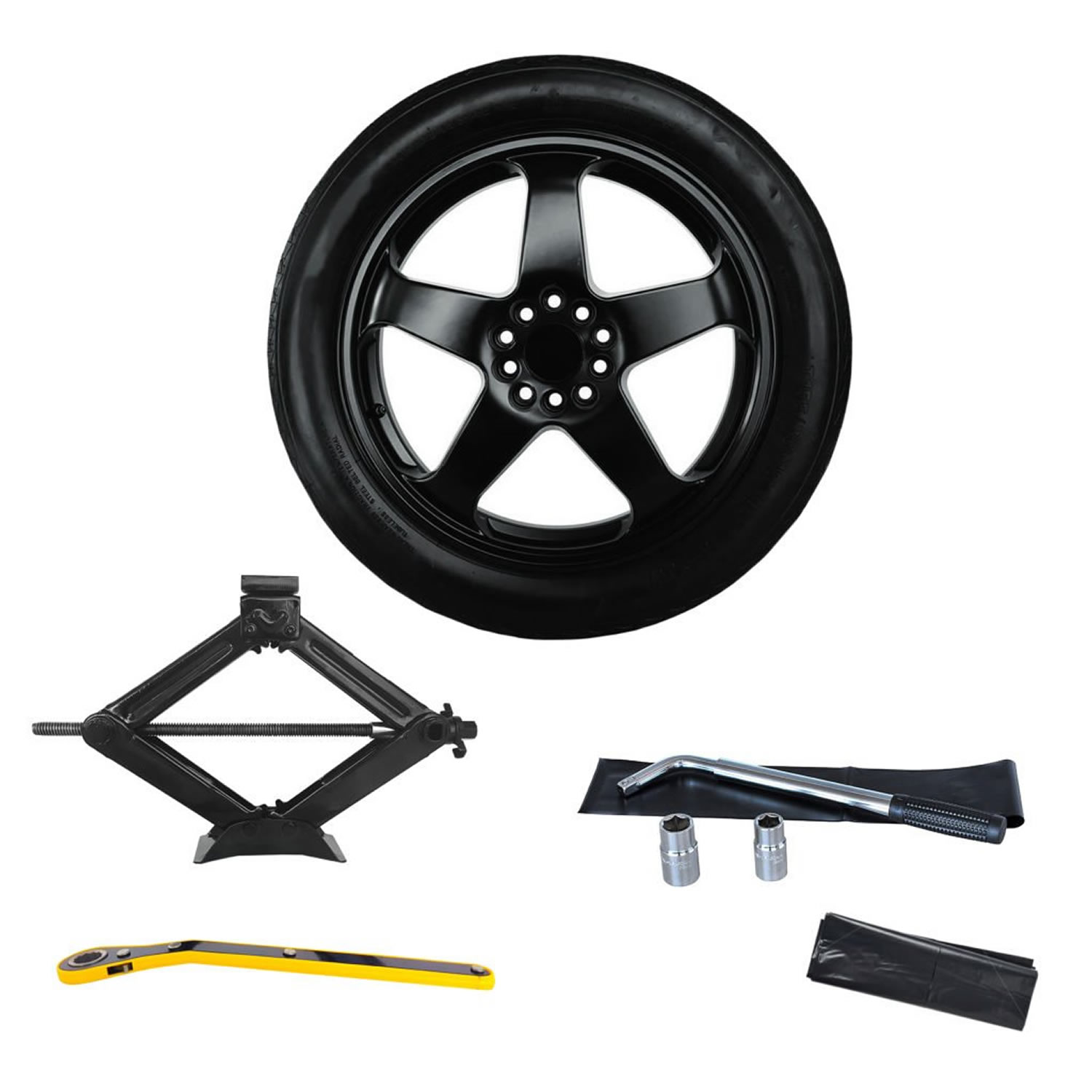 It's all in the name for this one. You definitely don't want to deal with a flat tire while on a camping trip. Especially since you'll likely be really far away from a service center. If you're planning a trip that is well off the beaten path, you'll want a spare tire kit. One of the best options is from Modern Spare. The complete kit comes with everything you need to quickly replace a flat if required. Another kit edition comes with a useful carrying case as well, so you don't have to worry about any tools going missing.
There you have it for this roundup of some of the best accessories you can get if you plan to go camping with your Tesla Model Y or Model 3!