FTC: We may earn money or products from the companies mentioned in this post. More.
The Model 3 might be the cheapest car Tesla has to offer, but it comes with a rather hefty price tag when compared to a slew of far more budget-friendly options that run on gasoline. As we all know, the cost of a vehicle isn't just about a price tag. Fuel costs can add up, depending on how much you drive, and maintenance bills can pile up if you aren't careful. A Tesla car may be expensive to start with, but do you see significant gains in the long run? How much does it cost to run and maintain a Tesla Model 3? Let's find out!
Don't forget to check out our roundups of the must-have accessories to get for the Tesla Model Y and Model 3 as well. We also provide access to excellent deals, promo codes, and offers over at our Deals hub!
Tesla services have become much better!
Over the years, the service side of things associated with owning a Tesla has become much better. With remote monitoring, self-diagnostic systems, and mobile service, there's not a lot that has to go into it on your part. The Model 3 doesn't even have a fixed service interval or required checkup periods. The "every 5,000km" check that we would do with cars running on gas aren't a thing with a Tesla.
One of the main reasons for this is the fact that there aren't nearly as many moving parts in a Tesla as there are in a regular car. Oil changes, spark plug replacements, and obviously, emission checks, are all things of the past. Even the brake pads don't suffer as much wear and tear because of the regenerative braking system found in most electric cars nowadays. There's actually a lot you can do yourself to maintain your Model 3. Tesla has a comprehensive DIY guide available that is definitely worth going through.
Recommended service activities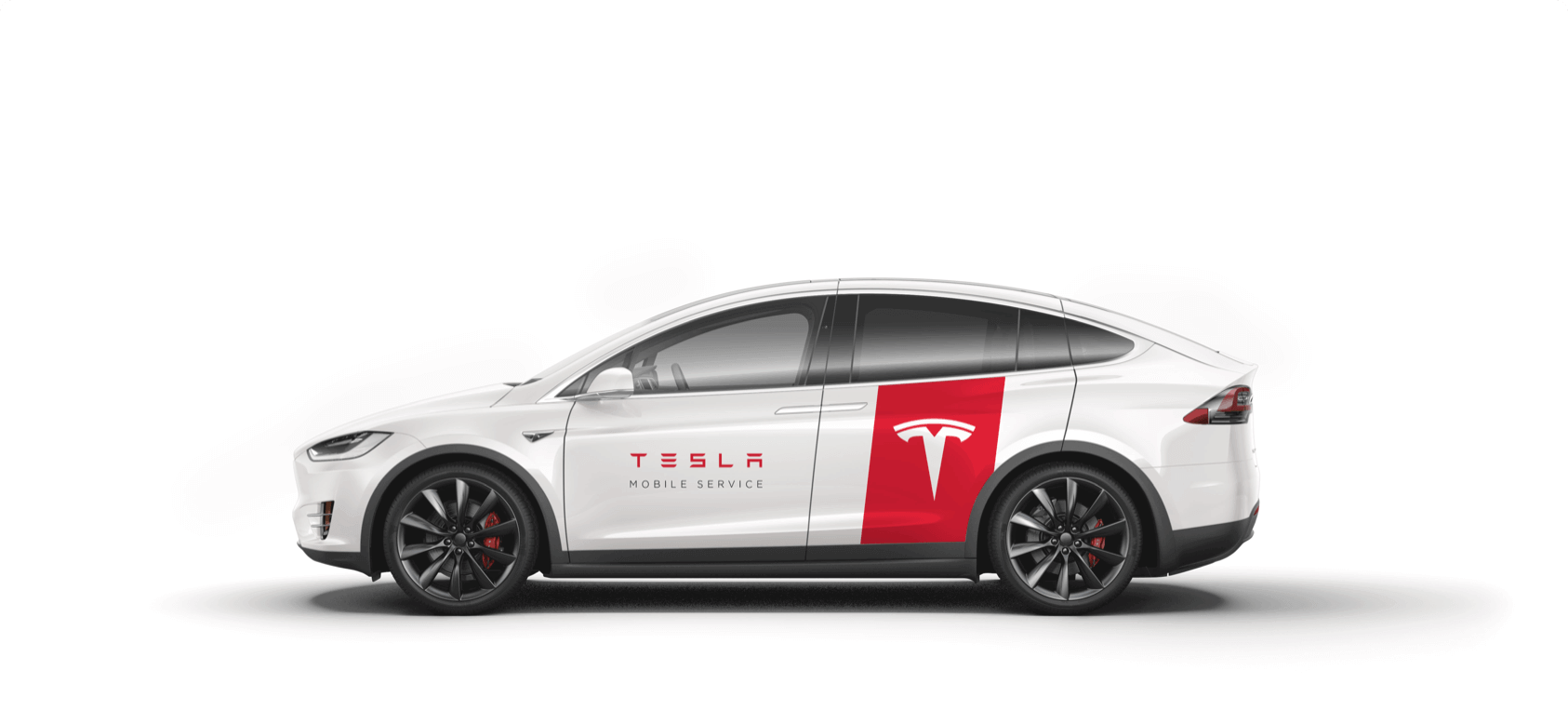 Of course, it's still a car and some servicing is needed no matter what. It might not be the standard services at a garage you might be used to though.
Replacing the cabin air filter
Your Tesla comes with an air filter that prevents pollen, industrial fallout, road dust, and other particles from entering through the vents. The company recommends replacing this cabin air filter every 2 years, and can be found at any Tesla service center. It's priced at $34 for a pair of filters, which isn't too bad. However, there is sometimes a long waiting period to get them, so be sure to plan ahead.
You can do this on your own as well, and can even get cheaper alternatives on Amazon, like the WJM Cabin Air Filter. You can find detailed instructions on how to go about it here. There are also plenty of useful videos on YouTube that will walk you through the process.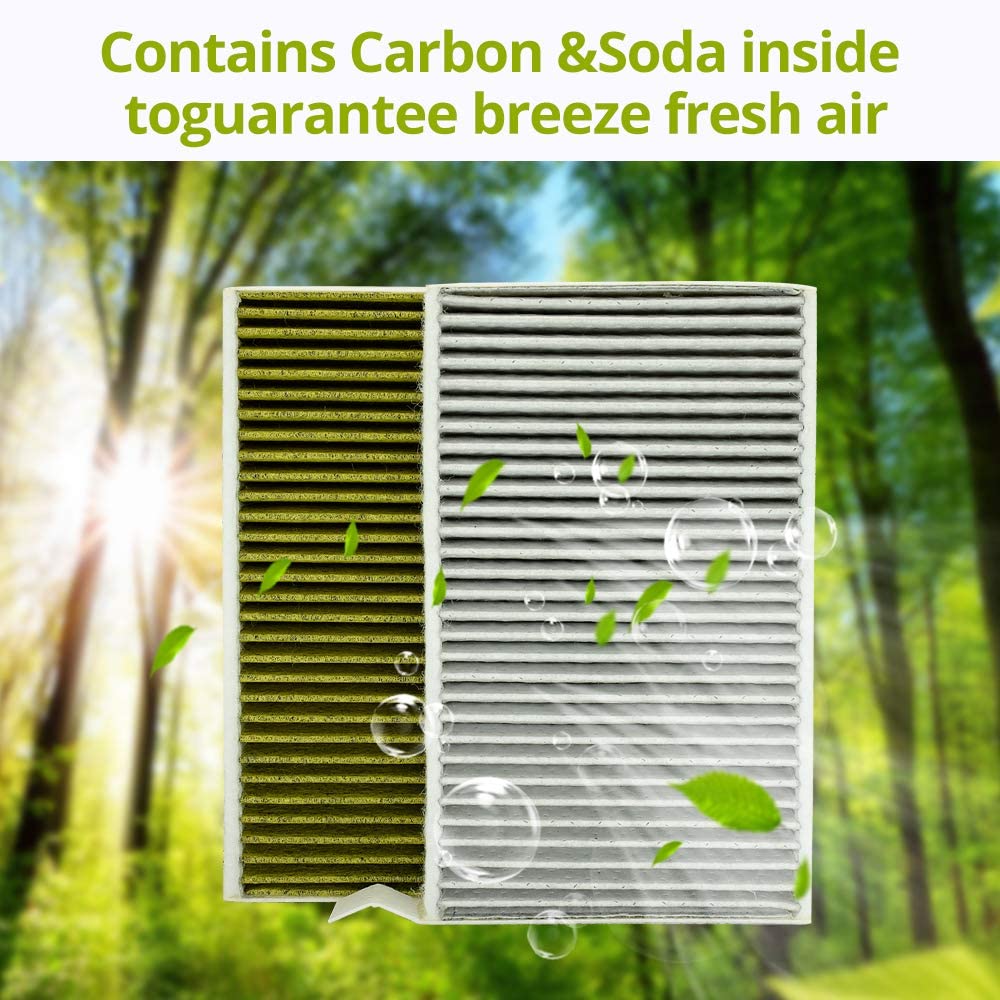 Getting a High-Efficiency Particulate Air (HEPA) Filter
Not every model comes with a HEPA filter. For now, this is found with the Model S and Model X, and only if you get the Bio-defence package. But if your car does, keep in mind that you'll probably need to replace it every 3 years. There's no reason why you can't get this filter for the Model 3/Y as well, even if you will have to rely on third-party sellers.
HEPA Cabin Air Filters for Model 3 & Y from Abstract Ocean
Made as a perfect replacement for the factory filters (p/n 1107681-00-A), these add 3M HEPA filter media and activated carbon to keep the air inside your Model 3/Y beautifully clean.
The project is moderately easy, but does require the removal of a trim piece, and the location of the cabin filters is awkward, and made more frustrating than it should be by a poorly placed retaining screw. After they're installed, there's no noticeable change in air flow or load on the AC motor.
Buy Now – Get 10% off any orders on Abstract Ocean using promo code anythingtech.
Tire rotation, balance, and wheel alignment
Tesla suggests getting your tired rotated, balanced, and aligned after every 16,000 to 20,000km. It goes without saying, of course, that driving aggressively or on adverse terrains will result in faster tire wear. So keep that in mind when considering how often you'll need to get your tires serviced. Unbalanced and misaligned wheels will not only reduce tire life, but also affects handling and the car's steering components.
Since I'm in Canada, I also need winter tires for my car. Luckily, I've been able to set up a deal where I get my car tires rotated and balanced for free at my local KalTire store, since I bought a set of winters from them. If you need to pay for the tire service, it'll set you back around $100. You can get this done with any local mechanic too. However, the Model 3/Y needs a special puck to jack lift the car. These, like the Jack Adaptors, are quite easily available on Abstract Ocean.
Buy Now – Get 10% off any orders on Abstract Ocean using promo code anythingtech.
Doing a brake fluid test
You'll have to get a brake fluid test to check for contamination done every couple of years and replace it if needed. This will cost between $100 and $120. You can also find out the condition of the brake fluid on your own with easy-to-use Phoenix Systems brake fluid strips.
Buy Now – Amazon CA | Amazon US
Getting an air conditioning service
An air conditioning service replaces the desiccant to help the longevity and efficiency of the system. This service is potentially required every couple of years for the Model S and 4 years for the Model X. If you have the Model 3, you only have to worry about the AC service every 6 years. This will set you back anywhere between $50 and $75, depending on the condition of the car and where you live.
Preparing for winter
If you live in a place where the temperature drops below freezing in winter, there's some extra care you'll have to take to make sure that your car runs smoothly. Tesla suggests cleaning and lubricating all brake calipers every 12 months, or after 20,000km, in these places. You can get this done at your local Tesla service center, and can cost anywhere between $125 and $175.
Keeping the car charged isn't expensive
We've looked at some long-term service requirements to keep your Model 3 in pristine condition. But there are some costs that will be a lot more often. The main thing that will come up regularly is the cost of keeping the car charged.
As a Tesla owner, you'll likely be aware that the company, and most electric car makers, recommend charging the battery up to the 80% mark when it comes to everyday use. Charging the battery to this level gives a range of around 400km, since I have the long-range variant of the Model 3. So a "full tank" or an 80% charge sets me back a surprisingly cheap $14 in Ontario. And that's only because I head to a supercharger to top up, since I don't have a charger at home. A typical home charge in Toronto costs around $0.02 per km. So you can up to 80% for just $8.
Let's do some math!
Let's look at a six-year period. In that time, you'll need one AC service, three brake fluid tests, and will have to replace the air cabin filter at least thrice. Rounding up, that'll be around $600. Other charges, like a tire service, depends on where and how much you drive. For me, with a yearly average of 10,000kms, I'll need a tire service every 2 years. Finally, because I live in Canada, I'll definitely need a winter service done every year. So that's an additional $1000 for six years. All said and done, we're looking at around $2400 in total for a six-year time frame.
How much does it cost to maintain and run a Tesla Model 3?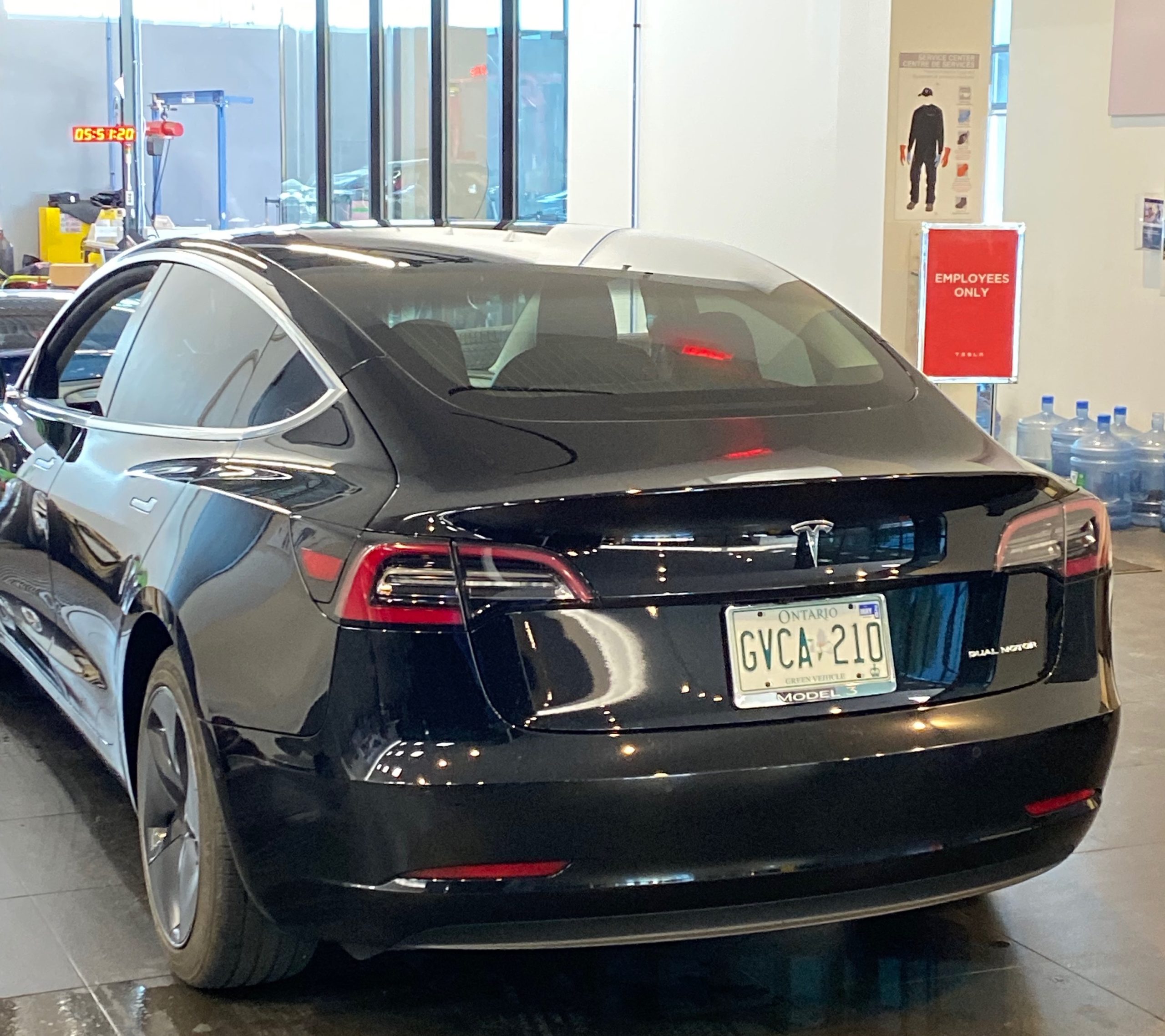 So as you can see, Tesla's claim of long-term savings certainly holds true, despite the comparatively expensive price point of the car. Every necessary service is at least two years away for any new owner, so it's basically zero maintenance costs for the first 24 months. The only cost you'll have is with regards to charging, which comes to around $350 a year for me for 10,000km. Again, that's because I always supercharge since I live in an apartment with no home charging options. If you're worried about not having a charger at home, you shouldn't. Of course, there are also a bunch of Model 3 accessories you might need, but that's entirely optional.
At the end of the day, it works out to around $2400 for six-years, or approximately $400 annually. That is significantly cheaper than what you'd spend on a standard car, especially once you're out of the 3 to 5 year service warranty period that most car makers provide. The Model 3 can be compared to the likes of the BMW 3 Series or the Audi A4. However, with those "regular" cars, you're looking at a six-years maintenance cost of around $6750, according to Edmunds. If nothing else, this article should certainly help ease any concerns you might have about long-term costs adding up.
If you are planning on getting a new Tesla, please use my referral code https://ts.la/jayanth89062 for free supercharger miles, and you can save even more money with your brand new car!