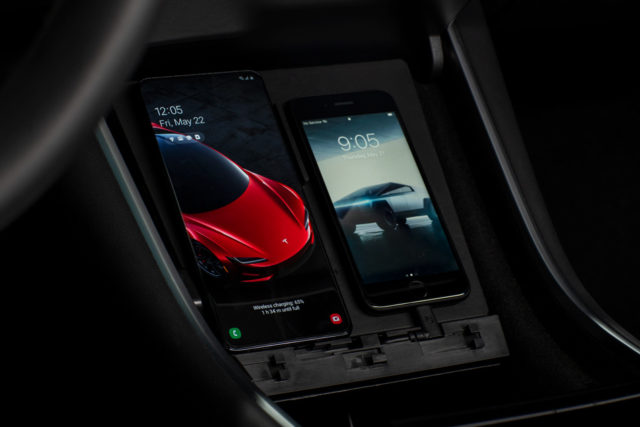 FTC: We may earn money or products from the companies mentioned in this post. More.
Jeda was one of the first to make a wireless charging pad for the Tesla Model 3/Y. The first-gen accessory was greeted with mixed reviews though, with users taking issue with its size, thickness, and grip (or lack thereof). Now in latest third iteration, the Jeda wireless pad has been redesigned with customer feedback in mind. At least on the surface, it seems far better poised to be the go-to wireless charging solution that every Model 3/Y owner is looking for. What's new and does it manage to deliver? Here is our quick hands-on review of the Jeda wireless pad for the Tesla Model 3/Y!
The Jeda Wireless Pad V3 is the only charger which provides an OEM wired charging option, perfect for non-Qi devices or when you simply want a wired connection, thanks to the Jeda Spacer.
Don't forget to check out our roundups of the must-have accessories to get for the Tesla Model Y and Model 3 as well. We also provide access to excellent deals, promo codes, and offers over at our Deals hub!
What's in the box?
The packaging is simple, falling right in line with the heavy-on-minimalism nature of the Tesla Model 3/Y. Open the box and you see the charging pad. Underneath are two USB-A or USB-C ( depending on the version of your car ) to microUSB cables that help power it, and there's nothing else to it. A three-step setup guide is printed on the inside packaging with instructions that should be easy for anyone to follow.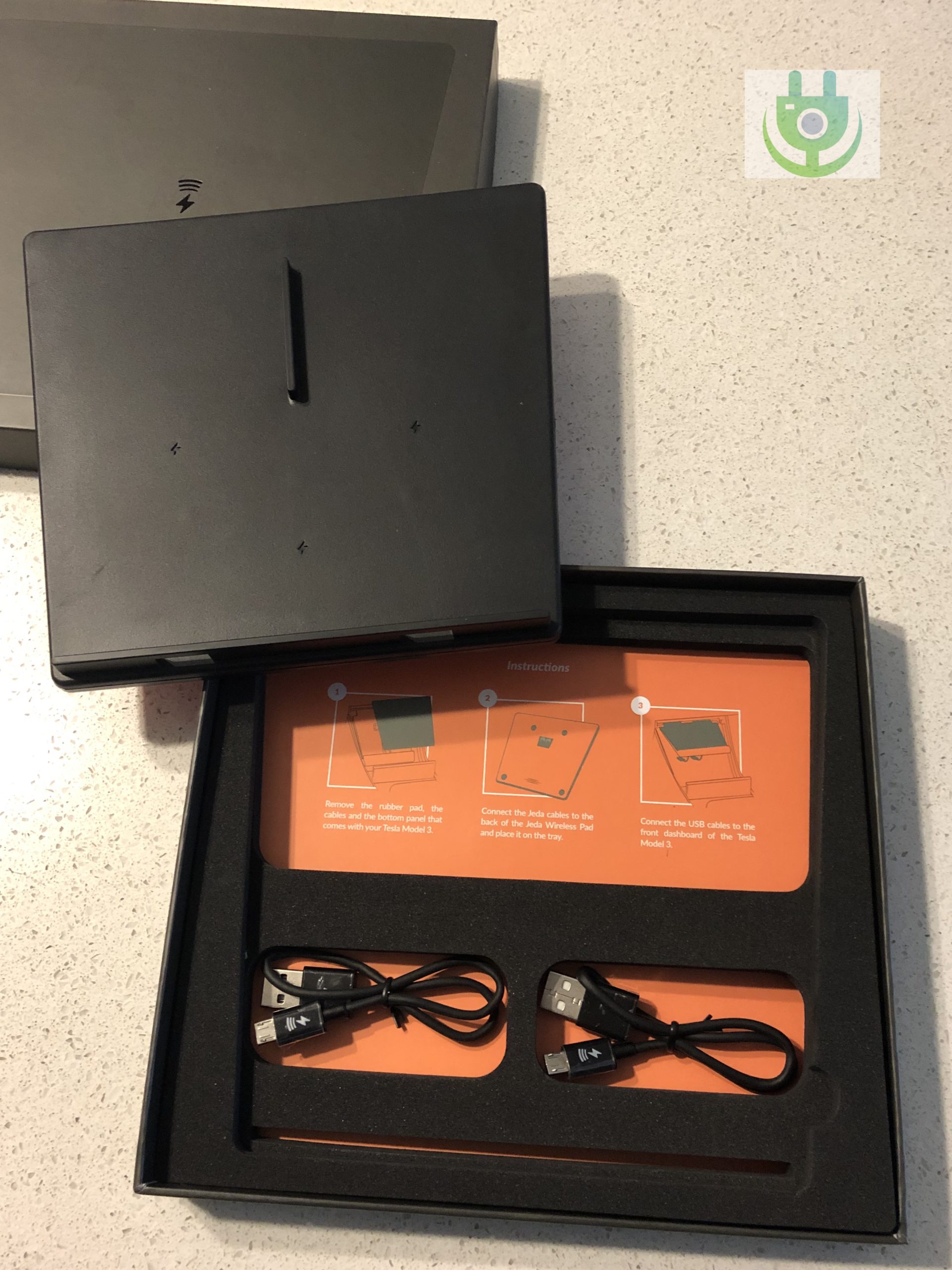 Design
While many companies promise to pay close attention to customer feedback, only a few actually follow through with that claim. Luckily, Jeda falls squarely in the latter category. There's no better testament to that fact than the redesign of the second-generation charging pad. Its predecessor was certainly functional, but looked like an add-on as opposed to a natural part of the car. The second-gen charger takes care of that with a textured finish and color that seamlessly blends in with the central console.
The surface of the pad is now made with a high-quality TPU and comes with a ridged pattern to ensure that grip, which was a big issue with the first generation pad, is no longer a concern. Installing the wireless pad is as easy as it can get. Simply plug it into the two USB ports using the included cables and place it below the console. Once installed, there are no unseemly wires poking out and nothing that looks out of place.
In fact, you'll be hard-pressed to notice that the Jeda wireless pad is an accessory and not an integral part of the car. That's something we should expect from all our car accessories, and it a huge positive that a third-party accessory maker was able to nail it.
How it works
Of course, aesthetics only takes you so far if the charger doesn't work like it's supposed to. Once again, Jeda more than delivers in this regard. Not only is it a big step up from the previous model, but it manages to go above and beyond what a lot of the competition offers.
That starts with the fact that you can comfortably charge your phone in both portrait and landscape. There are three positions – two vertical and one horizontal – that you can place the phone in to get charging. Of course, you won't be able to charge two phones simultaneously if you place one in the landscape orientation.
As far as the charging speed is concerned, the two front USB's are capable of providing up to 7.5W, so that's what you get with with the Jeda. This ensures normal charging with phones like the iPhone X and above. If you have a phone capable of 15W fast wireless charging, like the new Samsung flagships, you'll have to connect a cable to the car's DC (lighter) port.
One final feature that shows that Jeda really has kept the customer in mind, is with the inclusion of holes to allow wired charging by keeping one of the USB ports free. You will need an extra accessory – a spacer – for the cable to fit properly though. It's definitely worth the extra investment if you or a family member has a smartphone that doesn't support qi-wireless charging. It's a simple but thoughtful extra that helps maintain the aesthetic. And just another reason why the Jeda wireless pad is one of the best.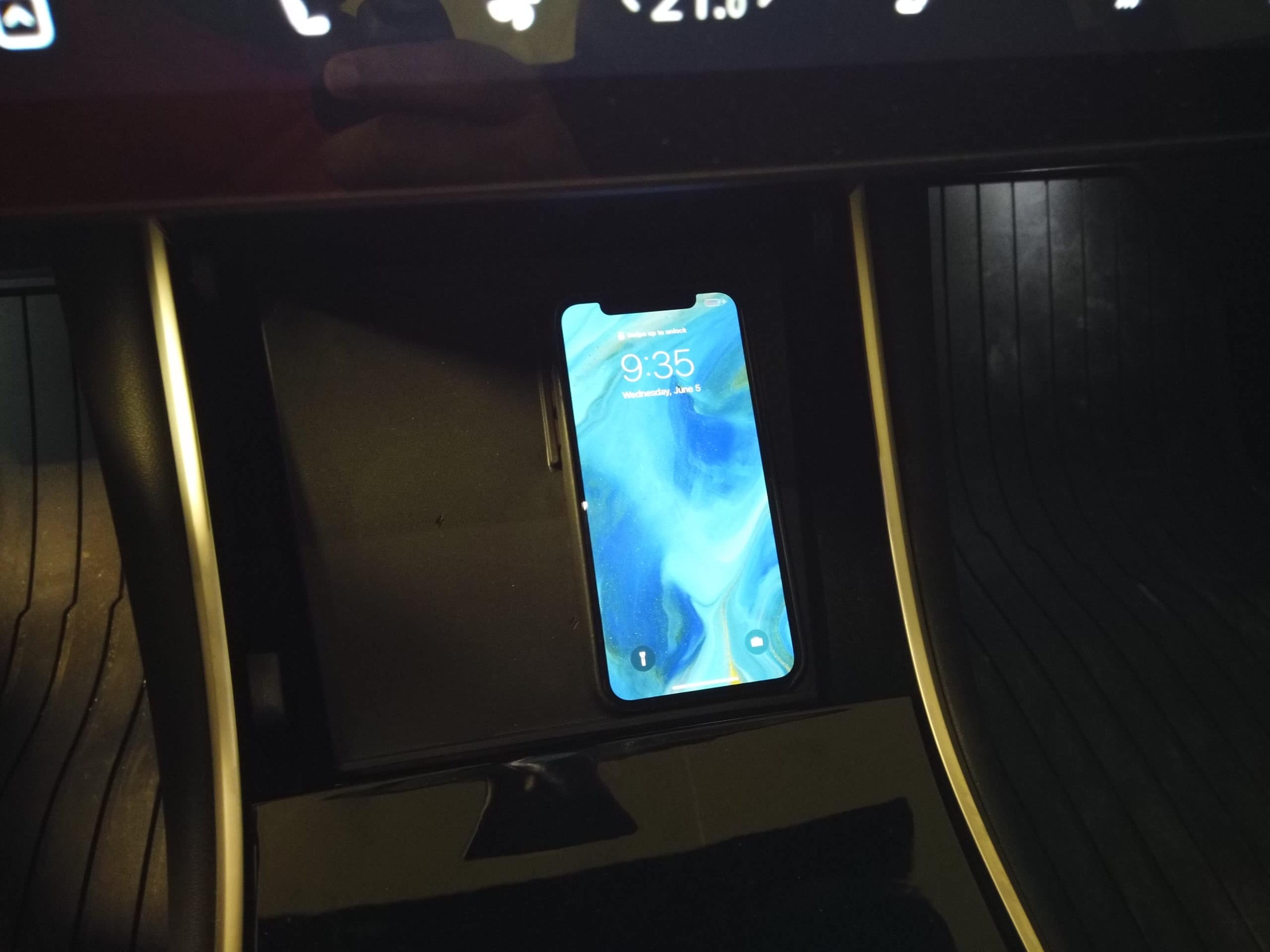 Should you get one?
The Jeda Wireless charging pad will set you back $99, which is admittedly quite pricey. However, if you're looking for a wireless charging pad for the Model 3/Y, it doesn't get much better than this. The re-design is almost perfect and seamlessly fits into the car. And if there's one thing that Jeda has proved, it's that customer feedback can be invaluable.
Get 15$ off on your order on Jeda products with promo code: jeda15 (limited time offer)