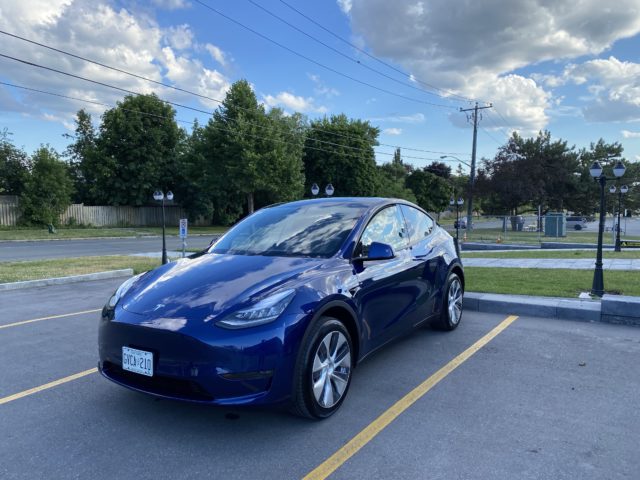 FTC: We may earn money or products from the companies mentioned in this post. More.
The Tesla Model Y is hitting its production stride, with over 30,000 units of the intriguing EV out and about in North America. I was lucky enough to trade-in my Model 3 for the Model Y, and immediately began my hunt to accessorize the car. There a slew of options to consider, but these are some that I believe are essential. Here's a roundup of some of the best Tesla Model Y accessories you can get.
The best Tesla Model Y accessories:
Look to accessorize your Tesla Model 3 instead? Don't forget to check out our roundup of the best Model 3 accessories you can get. We also have a fantastic roundup of all the accessories you'll need to go camping in Tesla Model 3 or Model Y. Finally, check out all the promo codes and offers that are currently available at our Tesla Deals hub!
1. Tesmanian Tesla Model Y floor mats
The Tesla Model Y doesn't come with floor mats, and even those available with the high-trim variant are quite basic. If you're hoping to keep your car clean at all, this is an absolutely essential accessory to get. And one of the best in this field is the Tesmanian all-weather floor mats for the Tesla Model Y.
The best part is how perfectly these floor mats fit. Each and every mat, which includes the driver and passenger side options, second-row covers, and mats for the frunk and trunk, fit like a well-contoured glove. The large rear trunk mat can easily be folded up when needed, and is designed to allow easy access to the lower trunk. You also get well-fitted liners for the lower trunk and frunk to keep out dust and help with any unfortunate spillage.
It's not just about the fantastic fit of course. The liners also protect the Model Y's floors incredibly well. Given the big sidewalls, they will likely hold a lot of liquid, dirt, and snow too. Cleaning them is pretty easy too. Just wash them down or use a power hose to get rid of any dust or salt accumulation.
Overall, the Tesmanian Model Y floor mats are arguably some of the best in the market today. If you plan to order, the wait isn't long either. They ship most of their orders within 24 hours.
Buy Now – Get 10% off on your order on Tesmanian with promo code: anythingtech
Tesmanian has a lot of fantastic accessories available for the Tesla Model Y. Check out our roundup!
2. Elon Accessories- [Version 2] Premium quality screen protector for the Tesla Model 3/Y
With both the Model 3 and Model Y, the 15″ touchscreen is the only thing that you'll interact with. From navigation and car settings to music and climate control, it's all done on this one screen. So of course, it's extremely important to keep this piece of tech in pristine condition for as long as possible. The best way to do that? With the Tesla Model 3/Y touchscreen protector from Elon Accessories.
The highly-transparent screen protector comes with a matte finish that makes it anti-glare and fingerprint-resistant. It's obviously a perfect fit, and the pain of installing a screen protector is gone, courtesy of an incredibly helpful installation kit. Guide stickers, dust absorbers, wet and dry cleaning wipes, and a squeeze to remove air bubbles, are all available. You also get some fun cards to hand out to people who park poorly and don't have a car that can automatically park itself.
The overall quality and the package is definitely one the best I have seen for any aftermarket accessory. I would strongly recommend this screen protector for your Model Y. For a limited time only, use promo code ELECTRIC to get 10% off on any order when buying directly from Elon Accessories.
Buy Now – Elon Accessories | Amazon CA | Amazon US
3. Abstract Ocean center console shell for the Model Y
The glossy center console of the Model Y is great to look at, but is, unfortunately, a fingerprint and smudge magnet. It's practically impossible to keep in great condition without constant cleaning. One workaround that many will adopt is a center console shell.
Our recommendation is the center console shell from Abstract Ocean. This is made with rigid plastic and comes with a satin carbon fiber finish. Keep in mind that the carbon fiber finish is just one of many options you can choose from. Noteworthy is the fact that this accessory doesn't hinder the keycard scan functionality in any way. It's a hard shell, so the installation is quick and easy. It takes less than 10 minutes to transform your center console, with no glare, fingerprints, or dust accumulation to worry about.
Buy Now – Get 10% off any orders on Abstract Ocean using promo code anythingtech.
4. SanDisk Extreme Portable SSD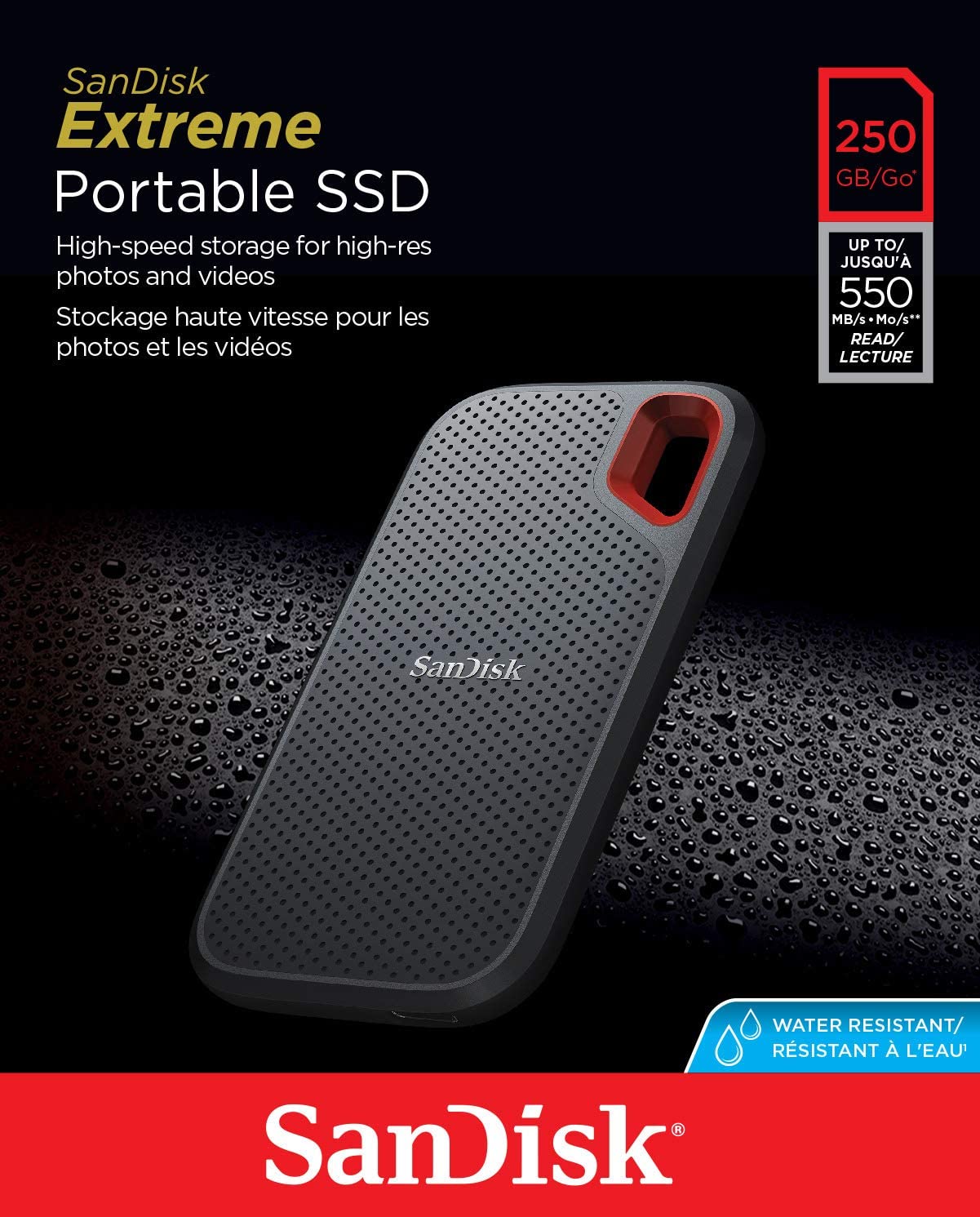 To make the best use of your in-built DashCam and to capture proper videos when the car is in Sentry mode, a fast-write USB drive or an SSD is ideal. The Sandisk Extreme Portable SSD is affordable, reliable, rugged, and portable, and has worked perfectly since the V10 update from Tesla. It's fast enough to record Sentry mode videos, and has more storage space and faster performance than competing options. While higher storage options are available, going all the way up to 2TB, most can comfortably get by with the 250GB version.
Buy Now – Amazon CA | Amazon US
5. Jeda USB Hub for the Model Y
Engineered to fit your Model Y, the Tesla USB Hub is the first that's specifically designed for your Tesla with dash-cam and sentry storage in mind. The interior of the Tesla Model Y Hub is lined with a soft silicone backing, while the exterior boasts a custom velvet-like feel.
It features six ports in total. You get four USB-A ports and two USB-C ports, with all of them supporting both data and power. It also comes with a hidden storage area to safely and securely store the sentry SSD or HD drive.
Buy Now – Get 15$ off on your order on Jeda products with promo code: jeda15 (limited time offer)